At Hotel Wood Takayama, we offer tours hand-picked by local staff that you won't likely come upon in guidebooks. Build your own experiences around themes like Nature, Culture and Dining. Combine these as you wish in order to savor Takayama's variegated charms to your heart's content.
Tour Program
ZEN =
Relaxation × Culture
The Hotel Wood is a wooden structure hotel that incorporates our concept of ZEN to enable you to experience mindfulness and relaxation. We symphonize Japanese and local Takayama culture to provide exceptional trips for guests.
Culture
Traditional culture experience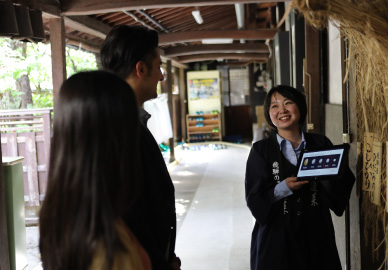 Sake brewery visits to world-renowned "Hourai"
Winner of 61 awards in Japan, Europe, the U.S. and Asia. A English-speaking guide leads a full tour of the brewery that produces Hourai sake. The white earthen-walled storehouse is a National Tangible Cultural Property.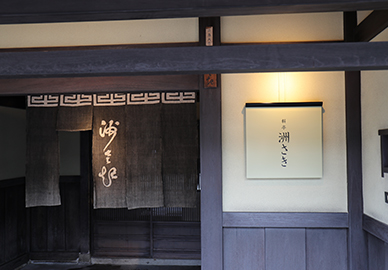 Private dinner at the ryoutei, Susaki
Susaki is the oldest ryoutei (a type of luxurious traditional Japanese restaurant) in Gifu prefecture. Dine surrounded by an architectural style that exudes the unique atmosphere of the Hida area.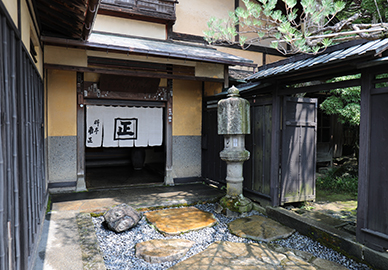 Private dinner at the Shojin Ryori Kakusho
Founded near the close of the Edo period, the restaurant's garden makes the changing seasons the backdrop to your dinner.
Nature
Nature / landscape experience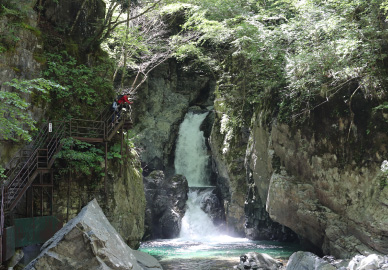 A tour of Hida-Osaka Falls
An expert guide introduces the seasonal must-see spots among Osaka-cho's 216 waterfalls.
History
History experience
Season
Seasonal experience