With friends and family, you can enjoy the atmosphere of [Zen]
In this Deluxe Room you are able to experience a non-ordinariness time. It is a room with bathtub. Enough space for 3 people. Please have a time of the ease at the raised Tatami mat space (approximately 14.4 ㎡). You can feel the Takayama local culture through the furniture and accessories of the room.
Room information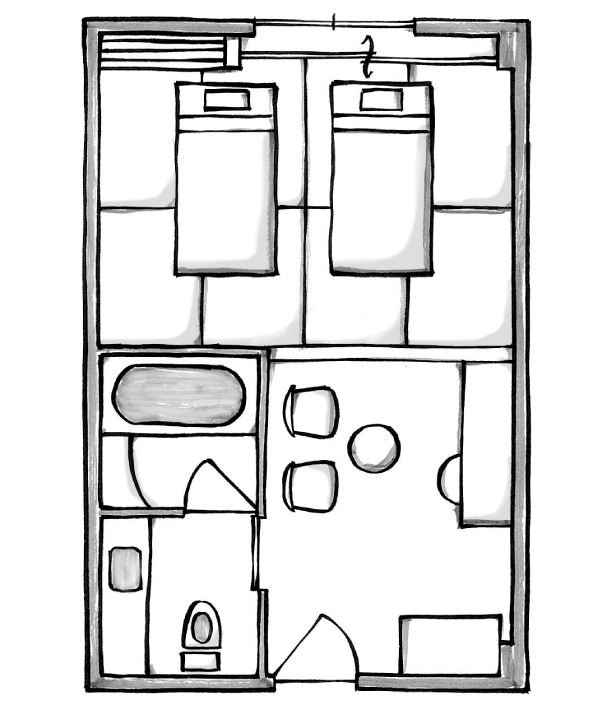 Room spec
| | |
| --- | --- |
| Area | 33.43- 34.91㎡ |
| Number of guests | up to 3 people |
| Meals | breakfast available |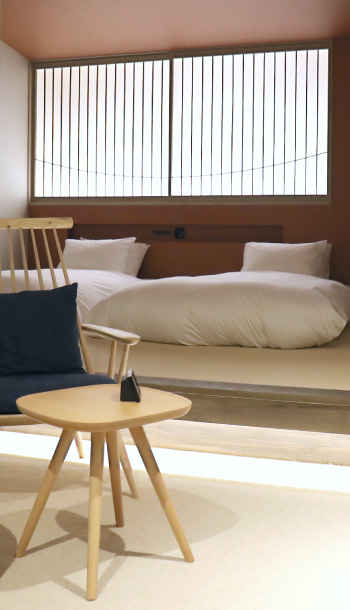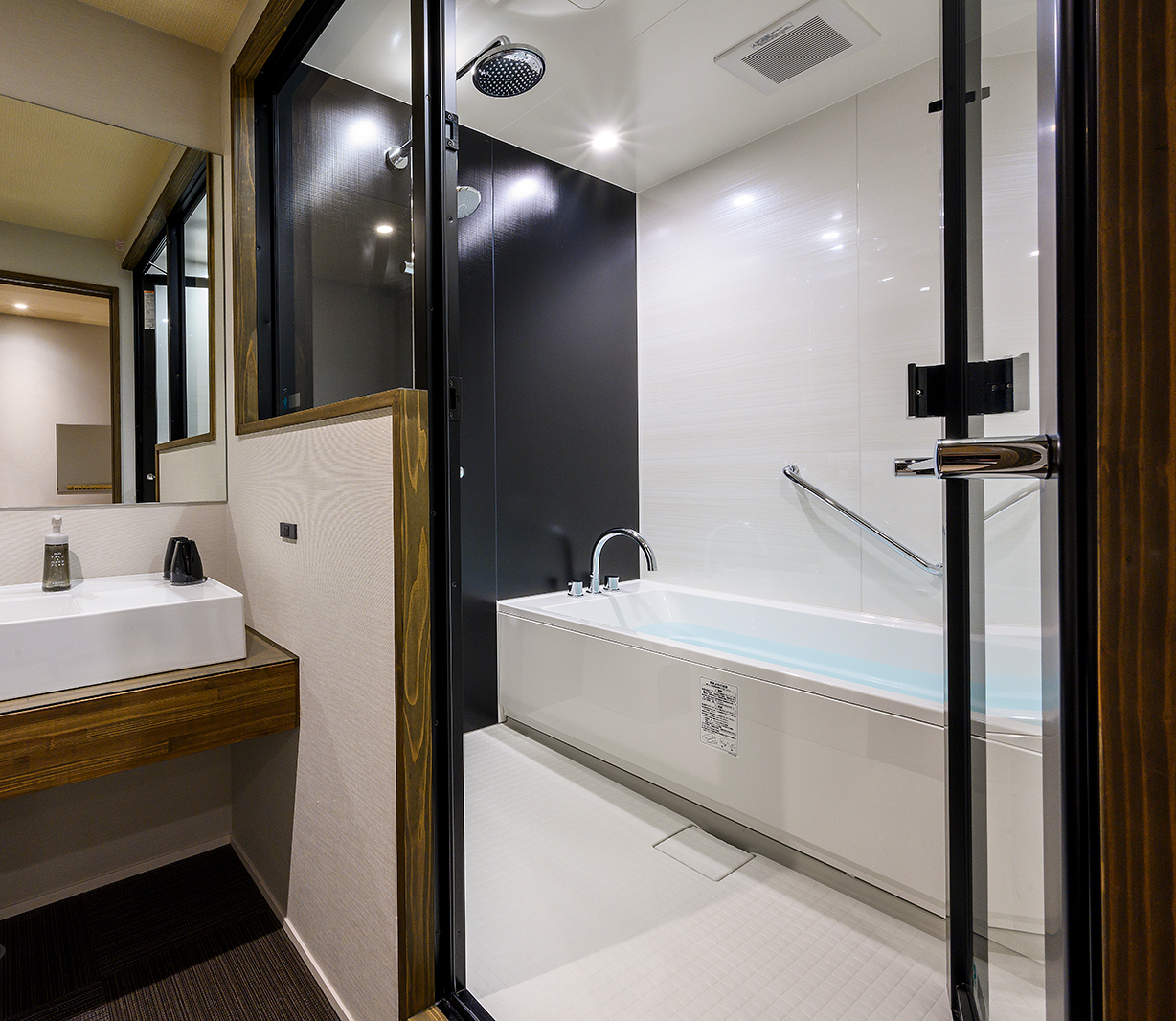 Have a Japanese culture experience by soaking in hot water
In Deluxe Room you have a Private-wide bathroom. Relax your mind and body and take off your tiredness of travel.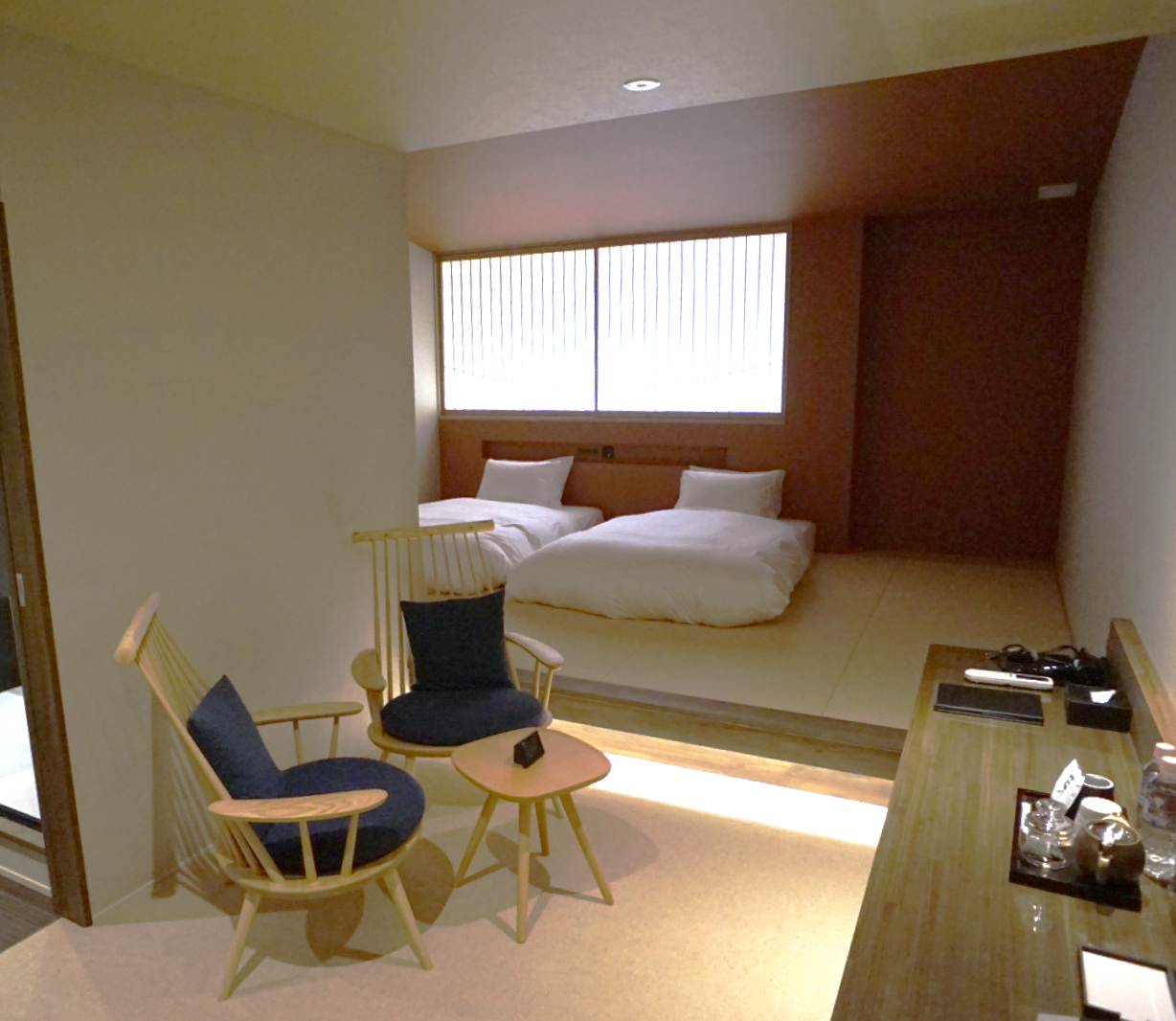 Extensive relaxing space
We secure enough space for 3 people. Please rest yourself at your leisure on the raised Tatami-floored sleeping area.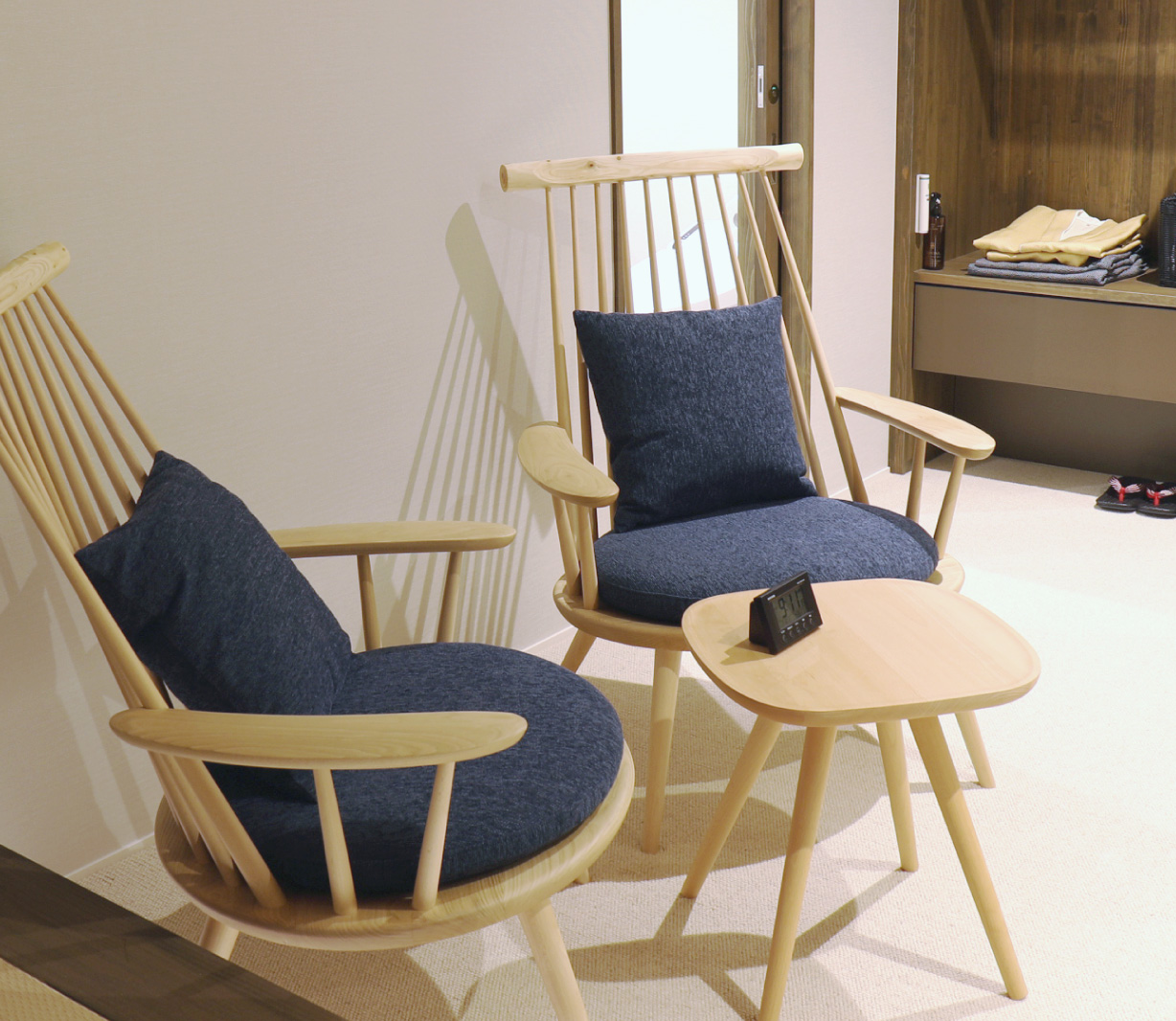 Specialty Hida furniture
To provide chairs having the backrest which is comfortable to sit, Please enjoy the wooden culture established Artisan of Hida.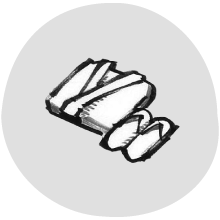 Original clothing / Leather soled sandals
The Buddhist monk's working clothes is from Zen Buddhism that used by the monk's for days.
It is a very comfortable wear and you can relax in it.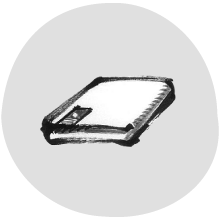 Imabari towel
Our towels are from Japan quality that impressed the world. The softness and the water absorption are excellent.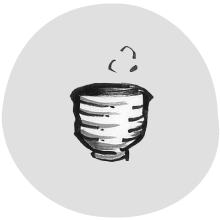 Drinks
The free drinks in the room are mainly from local specialties. Hotel wood original blend roasted by [Yakata coffee]. [Shirakawa-tea] is one of the famous high grade tea that are here from early Edo era. Mineral water is from Nature of Northern Alps [Hida no shizuku]
Baby goods
※ Rental
For our gests that come with baby, we have plenty of baby goods that can be used to feel relieved.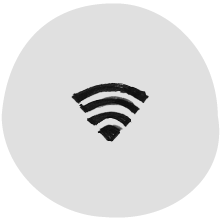 Free Wi-Fi
In our hotel we have Free Wi-Fi you can connect your Laptop, Smartphone or your Tablet.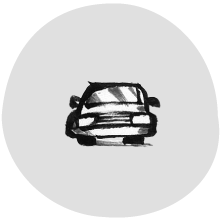 Parking Lot
※Limited space
On site we have parking lot for three cars including a parking place only for the physically disabled. In off-site we have seventeen cars parking space. Please make a reservation in advance.
Facilities in the guest room
Baggage rack

Refrigerator

Electric kettle

Hairdryer

Safety box

Deodorant spray

Shampoo

Conditioner

Body soap

Shower toilet

Large shower head

Hand soap

At sink (for women)

(makeup remover, face wash, skin lotion, milky lotion)

At sink (for men)

(face wash, skin lotion, hair wax, hair tonic)

Tooth brush & Tooth paste

Razor

Hair brush

Body towel

Hair tie

Shower cap

Cotton set
Facilities in the hall
Japanese large bath

Ice maker

Microwave

Coin laundry

(Washing machine, Dryer)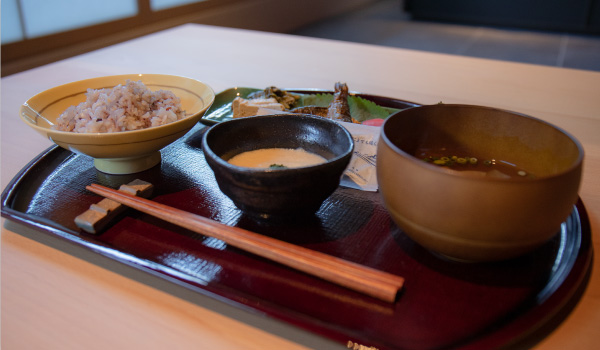 Breakfast
We are using locally-grown foodstuff you can experience Takayama's famous product Red turnip, Tofu and others.
Sake tasting
(Seven locally brewed sake)
These are made from clean water, good quality rice, all good conditions. We have seven types of these Japanese sake. Each one has their proud brand, you can taste and compare them.
[These are Sake breweries that you can taste]
・Funasaka brewery ・Hirata breweries ・Harada brewery
・Kawashiri brewery ・Niki brewery ・Hirase brewery
・Oita brewey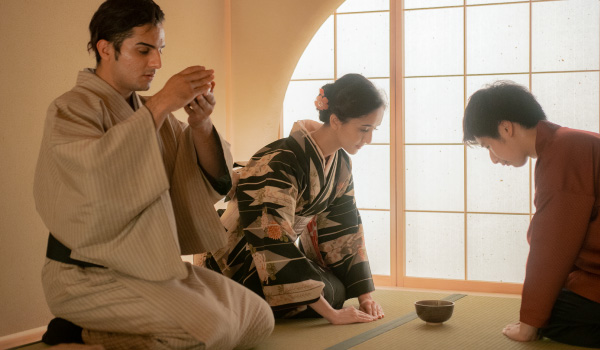 Matcha experience
※Need reservation in advance
In ZEN ROOM you can have a Matcha experience. It will relax you and you can feel the tea's heart. Please taste this true Japanese culture.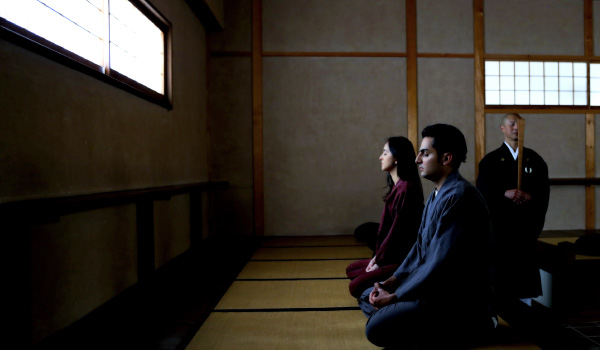 Zazen experience
※Need reservation in advance
You can experience this Zazen that is from year 1558 in Zen-nou temple.
After an hour-long experience and some people say that they find a new self's.
| | |
| --- | --- |
| Accommodation | 33,000yen~ / room |
| Number of guests | up to 3 people |
| Meals | breakfast available |