Our lounge is designed to evoke the feel of a traditional Japanese communal space around a sunken hearth or irori. And the ceiling creates an impressive space by employing a traditional lattice motif found in the machiya townhouses of Takayama. Visitors can relax in the lap of luxury, surrounded by chic Hida furniture as they share a bottle of Japanese sake with snacks and local Takayama pickles.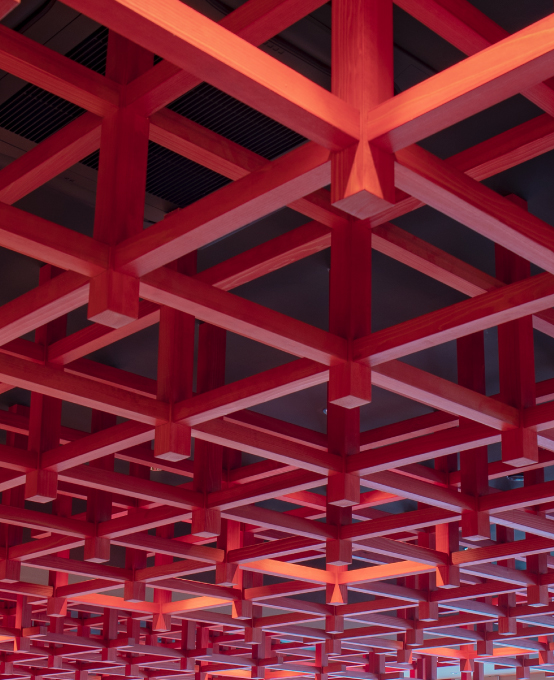 EVENT
Events that celebrate Takayama culture
Daily events include Japanese sake tasting, exhibitions of local artists, and other events you won't find anywhere else. These events are not limited to the hotel guests, but are enjoyed by locals as well.
EVENT 01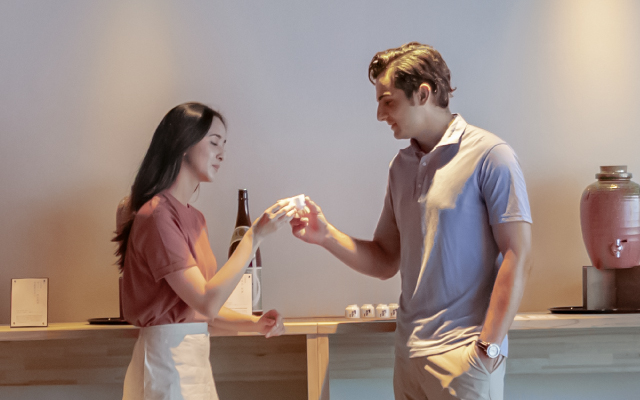 SAKE TASTING
We partner with local sake breweries to hold tastings of Takayama's delicious sake in our hotel lounge.
Have fun exploring a variety of flavors during sake tasting.
Event time: Daily from 18:00 to 23:00
*Free of charge.
*Tasting is free of charge in the lounge.
*The featured breweries change every other week.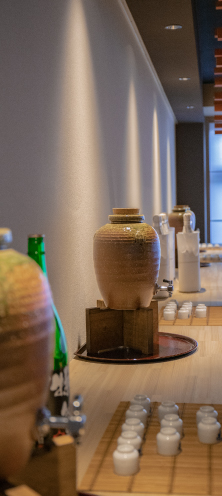 EVENT 02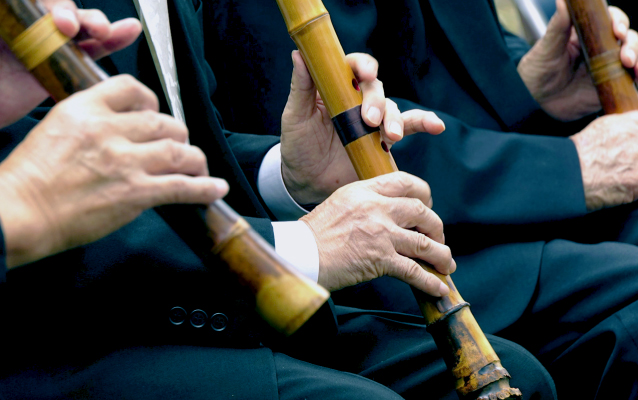 Cross-cultural exchange events at the lounge
Guests and local residents are welcome to rest and interact in the lounge. Each day features events such as mini music festivals that allow guests to mingle with locals.
Event time: 19:00-21:00
*Charge: From 1,000 yen (guests attend free)
*Charges differ by event.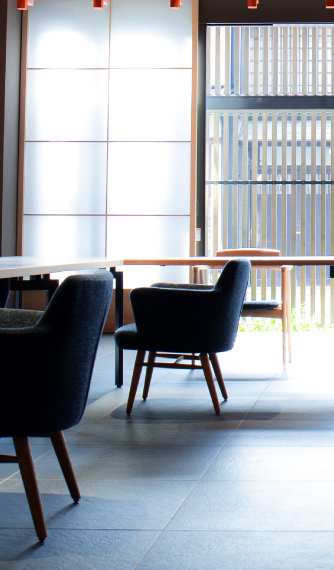 BREAKFAST
We have prepared a breakfast of elegant flavors from local seasonal ingredients like Takayama's famous pickled red beets, komodofu (tofu) and grated Japanese yam.