Delivering serenity and cultural exchange
One of the great features of HOTEL WOOD Takayama is the all-encompassing ZEN atmosphere that begins at the entrance. The hotel's wooden construction, allows guests to savor Japanese culture in a relaxing environment. We greet guests with attention to minute detail and high-quality amenities that are made in Japan.
A lounge space that provides an
opportunity to enjoy special occasions
The fireside at the heart of the hotel lends the lounge an open feel. Here, guests can relax with a cup of Japanese sake, get information, and enjoy special occasions.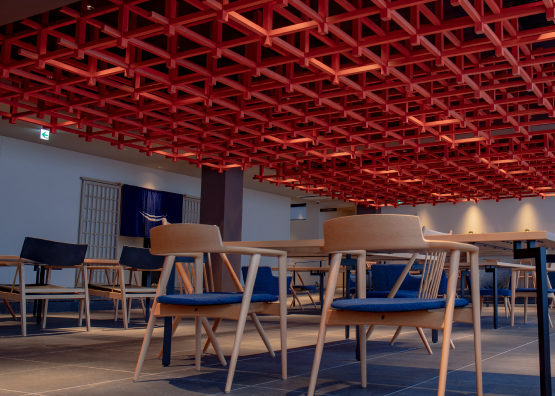 View photographs of the interior
replete with traditional motifs
The hotel's interior design adopts ideas from traditional motifs like "tomeishi stones" and "tataki." You can feel the attention to Japanese sophistication and beauty.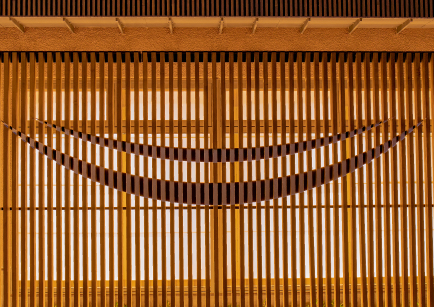 Hotel interior facilities and selected amenities
Our "ZEN ROOM" provides an opportunity to experience tea culture, a large public bath brims with woody aromas and each room is replete with amenities.