A smart design based on traditional
architecture
This latticework is a characteristic feature of traditional Japanese townscapes, and demonstrates the level of care put into everything from the traditional motifs employed in the design to the Japanese beauty of form.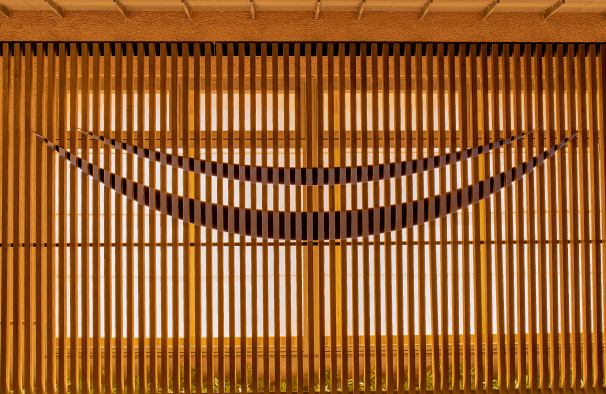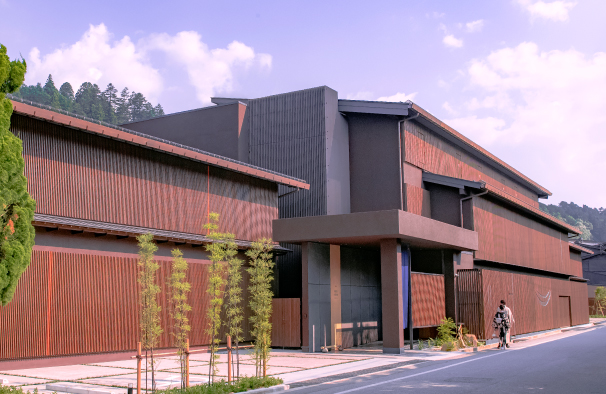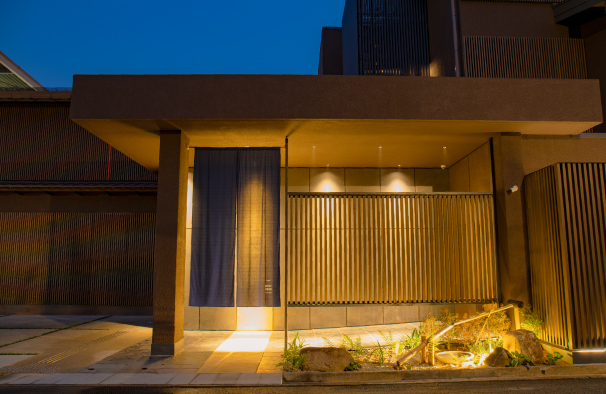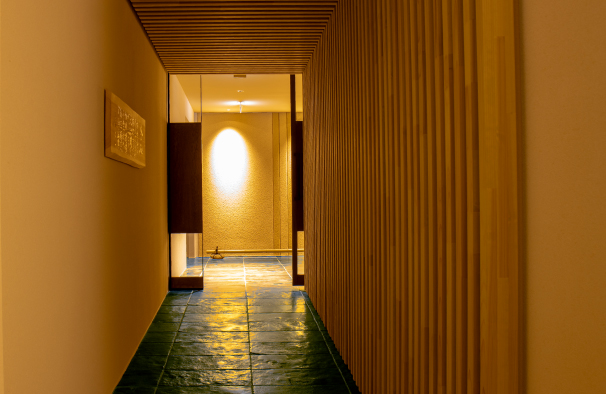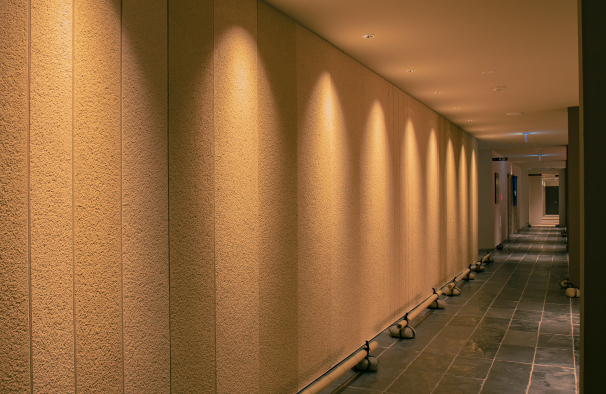 A lounge space that provides an oppor-
tunity to enjoy special occasions
Our lounge is designed to evoke the feel of a traditional Japanese communal space around a sunken hearth or irori. During events, you can enjoy spending time with travel companions and locals alike.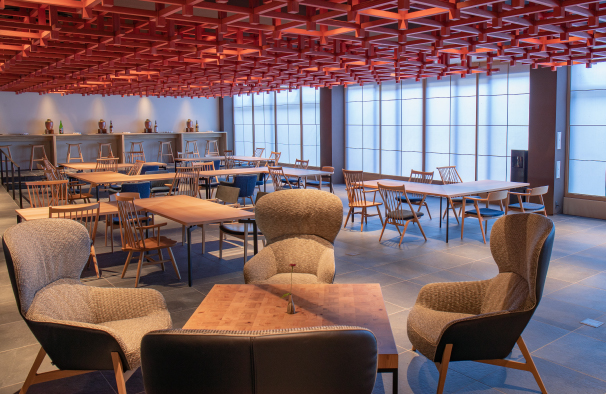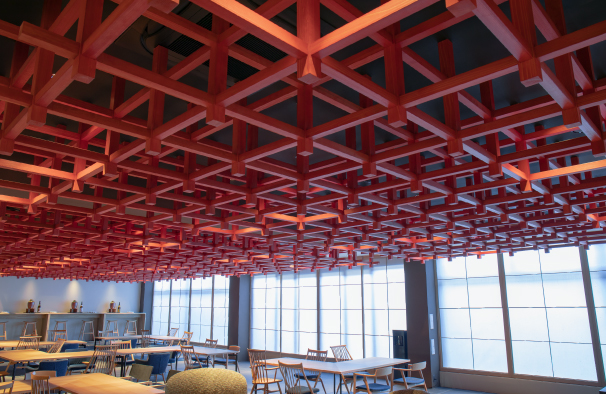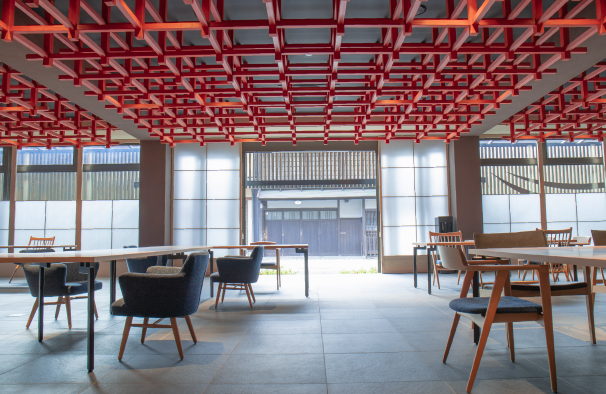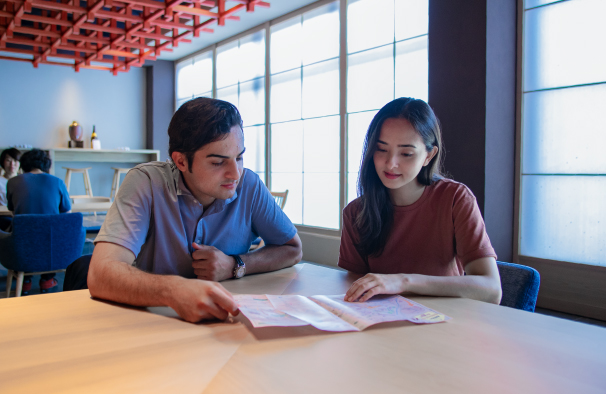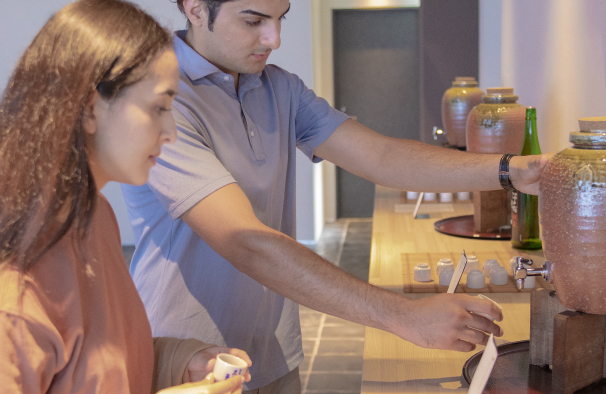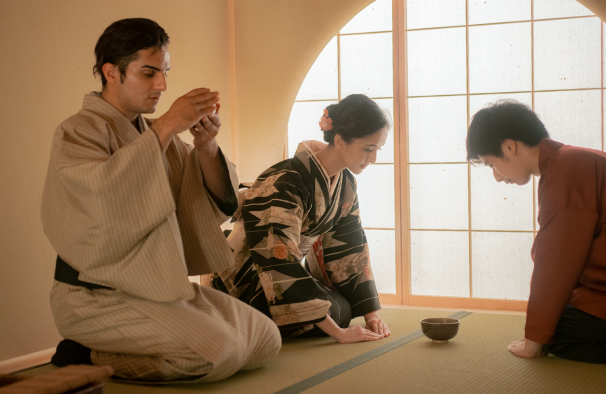 Guest room and
large public bath
Simple guest rooms and large public
bath help wash away travel weariness
Each room dispenses with extraneous things to achieve a simple clean space. Soaking in a large public bath, guests can relax their mind and body to rinse away the fatigue of travel.