Our grounds feature a ZEN ROOM that allows guests to experience the spirit of wabi-sabi, a large public bath to wash away the day's fatigue, and fully equipped guest rooms. Every corner of the hotel is filled with strategies to relax the mind and body during travel.
Facility
Main hotel facilities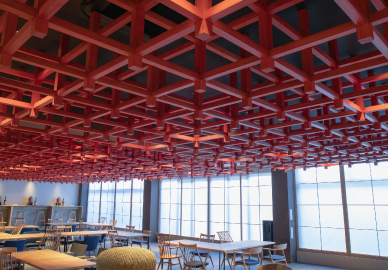 Lounge
This is a free communal space designed around a sunken fireplace theme. Feel free to relax here, just as you would in your living room at home.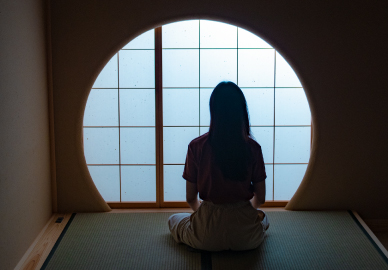 ZEN ROOM
This is a compact space employing the motif of the traditional Japanese tea room. Enjoy the spirit of wabi-sabi in this tranquil space.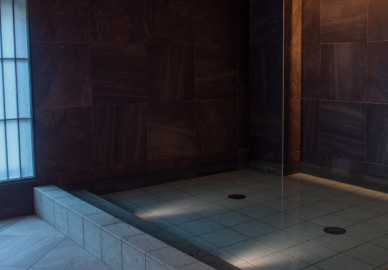 Large public bath
Guests can relax their mind and body and relieve the fatigue of travel while experiencing the Japanese tradition of soaking in a large public bath.
Amenity
Selected amenities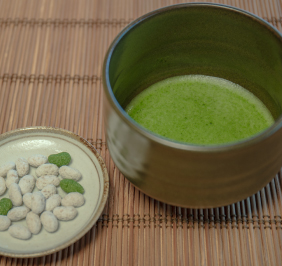 Welcome drink
We will provide you with a cup of matcha tea, which is characteristic of Takayama culture, as a welcome drink (with teacake). This exquisite tea is produced by the Matsuno Chaho tea shop founded in the Meiji period (late 19th century).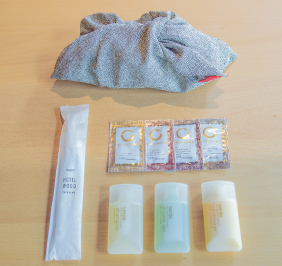 Amenities
Our amenities are all organic products of Japan. They make perfect souvenirs, as they come in Azuma bags stitched together from furoshiki wrapping cloths and traditional hand towels.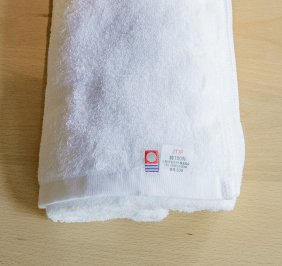 Imabari towel
Our in-room towels are world-
renowned Japanese-quality Imabari towels. They are masterpieces of softness and absorbency.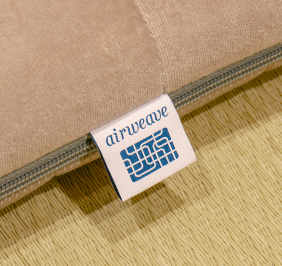 Airweave
Each room contains bedding fully constructed of Japanese "airweave" material beloved by athletes around the world. They will ensure you get a good-night's sleep.
In-room facilities
Refrigerator

Standing light

Tissues

Ice bucket

Kettle

Hair dryer & pouch

Desk mirror

Alarm clock

Internal phone line

Pen & notepad

2 types of hangers

Safe

Deodorizing spray

Shoe shine

Hand soap

Hot water basket

Floor guide

Geta sandals

Baggage rack

*Only in deluxe rooms
Perks
In bath

(shampoo, conditioner, body soap)

At sink (for women)

(makeup remover, face wash, skin lotion, milky lotion)

At sink (for men)

(face wash, skin lotion, hair wax, hair tonic)

Toothbrush & toothpaste

Azuma bag
Upon request
Razor

Hair brush

Body towel

Hair tie

Shower cap

Cotton swab set
Available to rent
USB charger

Baby stroller

Baby bed
Other
Ice maker

*Located on the 2nd floor

Microwave

*Located on the 2nd floor

Self-service laundromat

(washer and dryer) *Located on the 2nd floor

3 parking spaces on premises and 17 parking

spaces off premises (including 1 handicapped spot)

Smoking room near first floor east exit